Based in Birmingham Abi Phillips performs acoustic covers solo or as a duo for weddings, parties, corporate events & private functions throughout the UK.
Abi Phillips | soundclip 1 | soundclip 2 |
Abi started performing during her early teens in her parent's band where her love for music grew insatiably. Now she's the proud owner of a repertoire that spans across various genres including pop, folk & country from legendary artists such as The Beatles, Ben E King & Bruce Springsteen to modern day superstars such as Taylor Swift, John Mayer & Adele, to name just a few.
Past performances have included T4 on the Beach, Pride of Birmingham Awards, Paradise Wildlife Park, Children in Need, Kensington Roof Gardens, Release the Peace at the O2 Manchester and Pride. She also performs at more intimate venues such as bars & restaurants as well as weddings, functions and private parties.
She has substantial live experience & with her soulful voice endeavours to make every event she performs at an unforgettable experience. Set lists can be provided on request and Abi also takes special requests for songs.
Repertoire Sample
Bruce Springsteen - I'm on Fire
Rihanna - Stay
Lorde - Royals
Ed Sheeran - Lego House
Labbi Siffre - Something Inside So Strong
Jason Mraz - I'm Yours
Dolly Parton - Jolene
Rixton - Me and my Broken Heart
Sia - Titanium
Ed Sheeran - I see Fire
Train - Soul Sister
Katy Perry - The One That Got Away
Dixie Chicks - Landslide
Sam Smith - Like I Can
Blackstreet - No Diggity
Ben. E. King - Stand By Me
Gnarls Barkley - Crazy
Paolo Nutini - New Shoes
Adele - Set Fire to The Rain
Oasis - Don't Look Back In Anger
Nashville - A Life That's Good
The Beatles - In My Life
Little Big Town - Girl Crush
Shawn Mendes - Stitches
Justin Bieber - Love Yourself
Nickleback - Rockstar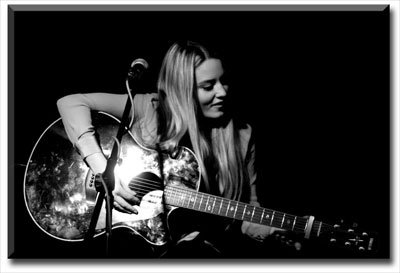 _____________________________________________________________________