Venice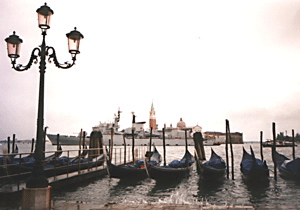 One of our favourite places. We've been there several times & never get bored of just wondering around all the twists & turns.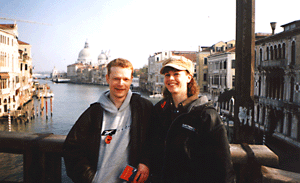 Best thing in Venice is to throw away the map, walk & get lost.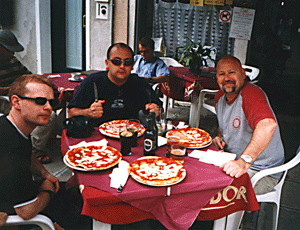 The Groove Company mafia enjoying proper Italian pizza!

St Emilion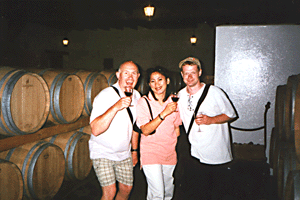 Partaking in the wine tasting.... Mike (drummer, left) & the lovely Nonna (centre).
Seville - Spain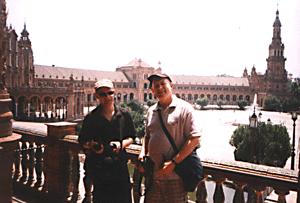 Mike again.... tooooo many puddings!!!
Rome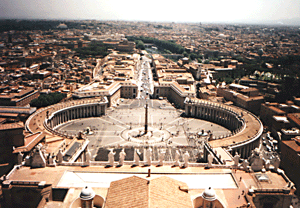 View from the top of St Peter's Basilica, Vatican City. What a climb... very hot day. Did everything in about 8 hours then had to go to work.
Florence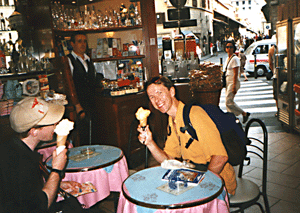 With Ian (drummer) eating the most expensive ice cream ever on Ponte Vecchio bridge. We had the morning in Florence before boarding a train to Piza & finally returning to the ship. Another long day....
We've sailed around Italy on several occasions. One notable trip was traveling to the top of Mount Etna, Sicily. It was spewing rocks, groaning & steaming at us.... about a week later it erupted.
Norway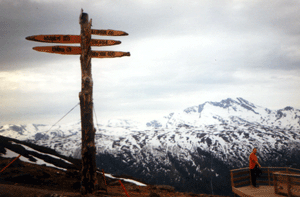 On top of a mountain somewhere in Norway. The Norwegian fjords are simply stunning. Watch out for the trolls.
Spitzbergen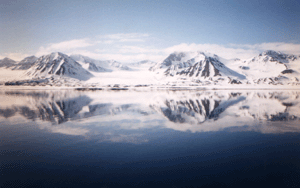 Technically probably not Europe & we went there on Oriana (P&O) not Minerva - but we had to mention it - stunning scenery.... We even saw a polar bear.... well.... a yellow dot about 5 miles away. Chris Packham (TV presenter) proudly announced, with the aid of his powerful telescope, that the blip on the horizon was in fact a polar bear. So, all the passengers went to dinner that night content that they had seen a polar bear & would gloat about it to their friends when they got home.
London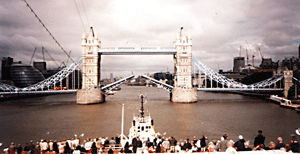 Even after traveling to all these fantastic places there is still nothing better than sailing up the Thames. Minerva used to dock alongside HMS Belfast (see pic below), so they raised Tower Bridge for us on our triumphant return from haggling in foreign lands.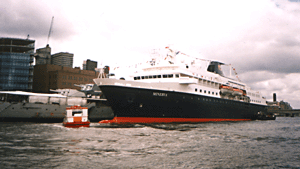 Ahhhh the good old days. Minerva was a lovely ship - only 350 max passengers so everyone got to know each other during 2 week cruise. And she was small enough to get into some interesting ports that the larger cruise liners can not dock in.