Amazon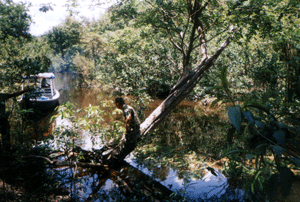 This was during a survival expedition in the jungle. Some local guides taught us how to make fires, traps, etc.....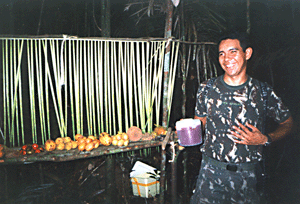 What to eat & what not to eat.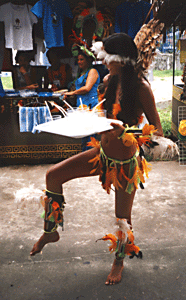 We attended a fantastic show in a place called Paratins with all the performers in full costume. They even ply you with alcoholic drinks aswell.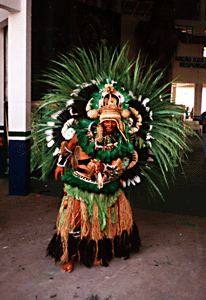 Manaus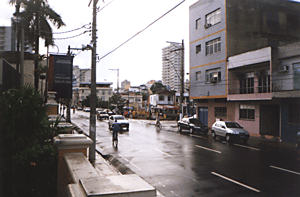 Olinda - Brazil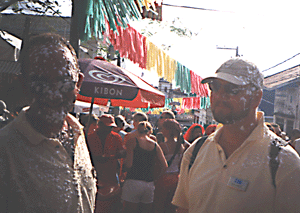 We left Rio just before carnival but caught it in Olinda - here Paul & Bob have been flanned.
Rio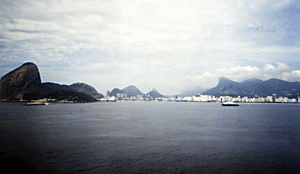 Sailing into Rio. Bill Gates' multi thousand dollar yacht in the foreground right. Rio was amazing but felt very insecure.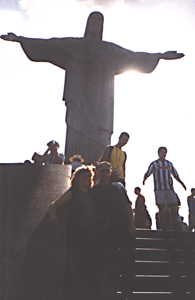 Visiting Jesus on top of Corcovado.
Buenos Aires - Argentina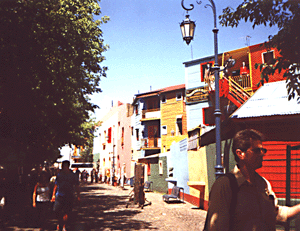 Also visited Buenos Aires where we paid our respects at the grave of Eva Peron. La Boca (above) is one of the more colourful districts.